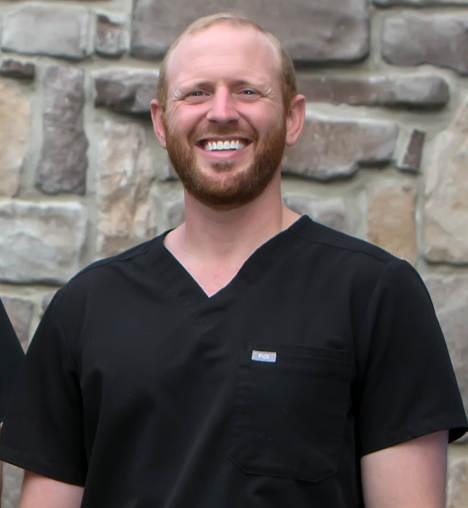 Robert Kaloghirou, D.D.S.
Dr. Robert Kaloghirou has been a part of the Woodruff Family Dental for eight years. Demonstrating remarkable leadership qualities and a deep understanding of dental expertise, it was no surprise when Dr. Kaloghirou assumed ownership of Woodruff Family Dental in March 2019.
He graduated with a Bachelor of Science degree from Lyon College and earned his D.D.S degree in 2010 from the University of Tennessee. Dr. Kaloghirou feels that it is his duty to continue his education at every opportunity in order to stay in touch with the evolving improvements in patient care. He has received advanced training in dental implantology and rotary endodontics. He is also a preferred provider for Invisalign®️.
Dr. Kaloghirou has been a member of the American Dental Association since 2010 and served as the President of the Northeast Arkansas District Dental Society from 2017 to 2018.
Dr. Kaloghirou is married to his wife, Taylor, and has two beautiful children, William & Stella. He is a sports fanatic and loves to do anything outdoors! If he is not taking care of our patients or with his family, he is likely fishing, hunting, or on the golf course!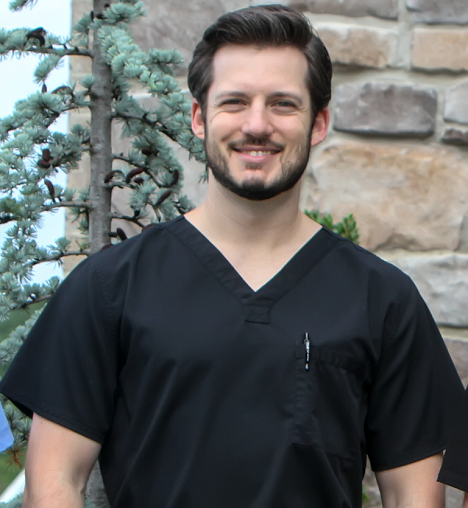 Ethan W. Leonard, D.D.S.
Dr. Ethan W. Leonard, a highly accomplished and skilled dentist, joined Woodruff Family Dental in 2021. After graduating from Jonesboro High School, Dr. Leonard attended Arkansas State University and earned undergraduate degrees in Biology and Chemistry and a Master's in Biology. While finishing his Master's, he attended dental school at LSU School of Dentistry in New Orleans, LA. This past year, he has been completing an Advanced Education in General Dentistry program through NYU Langone in Bessemer, AL, just outside of Birmingham. This program has provided him with advanced training in implants and related surgeries and building skills that will help serve the patients of NEA in as many ways as possible.
Dr. Leonard is thrilled to work in a family-oriented practice at Woodruff Family Dental with Drs. Woodruff, Woodruff, & Kaloghirou and to be able to have the opportunity to start making a difference in our community.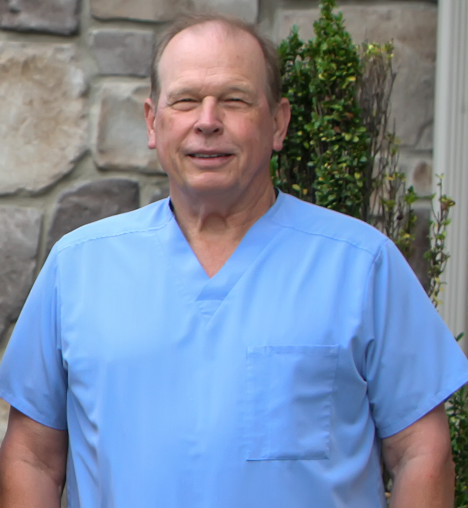 Tim Woodruff, DDS
Dr. Timothy C. Woodruff has been practicing in the Jonesboro, Arkansas, area for 39 years. After earning his Bachelor of Science degree at Arkansas State University, he studied dentistry at the University of Tennessee. He graduated in 1979. He is a lifetime member of the American Dental Association, the Arkansas State Dental Association, and the Northeast Arkansas Dental Society. Dr. Woodruff keeps himself updated on the best practices and the latest developments in dentistry by attending over 25 hours of continuing education each year. He has had advanced training in endodontics and implant dentistry and is a preferred provider for Invisalign®.
Dr. Woodruff has been married to his wife Ann for 44 years and has two daughters, Mandy and Libby, who are both married and live in Little Rock. He has one granddaughter Cora, and a grandson on the way! In his spare time, he enjoys hunting and golf.
Randy Woodruff, D.D.S.
Dr. Randy Woodruff has practiced dentistry in Jonesboro, Arkansas, for 35 years. Following his graduation from Arkansas State, he earned his Doctor of Dental Surgery degree from the University of Missouri – Kansas City in 1983. He attends yearly continuing education courses and is a member of the American Dental Association and the Arkansas State Dental Association.
Dr. Woodruff served for ten years on the Valley View School Board and is an active member of Southwest Church. He is married to his wife Karen and has two children. His daughter Casey is married and is a speech therapist, and is the Head of Speech Therapy in Benton, Arkansas. Casey is also the mother of two children, Nash and Charlie. Dr. Woodruff's son Taylor works for the mayor of Atlanta as the Chief of International Affairs and Protocol.
When he is not at work, Dr. Woodruff enjoys hunting, spending time at the lake and having family time.